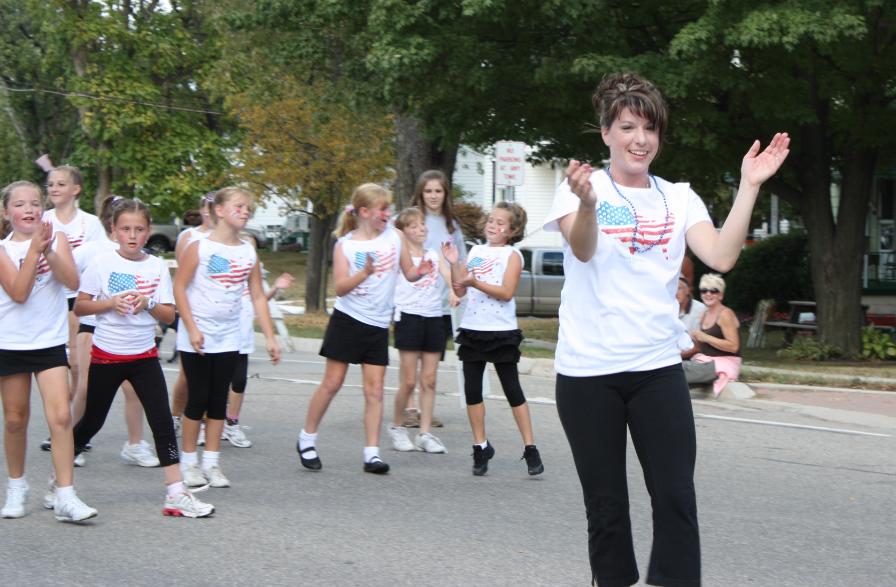 Jennifer Linn Palmer-Hawkins, Artistic Director & Studio Owner
Ballet, Lyrical, Jazz, Tap, Pointe, Hip Hop, Poms
Ms. Jenny has been impacting people with her dancing passion for over 30 years.
Like many of our students, Ms. Jenny's dance background started when she was three years old in a basement. Her formal training started at Dance L.T.D. in Utica Michigan. Eventually, her family then moved to Richmond where she attended Toe Tap'n Jazz & The Dance Castle. While at The Dance Castle, she met a teacher and was recruited to train at a Shelby Township studio called the Curtain Call. After dancing there for several years, she decided to take a break from the multiple hours and weekend competitions and be a senior. Soon after graduation, she enrolled at The Dance Connection here in Richmond, where she was able to take classes and start teaching. Jenny is thankful for all of these great studios for helping her to develop both passion and skills for dancing, as well as the courage to go out and live her dream.
Ms. Jenny attended Macomb Community College and took classes under performing arts. Also, she attended numerous dance conventions to develop her dance technique and trainings.
Ms. Jenny has learned throughout her life from many different people that it's not what you get, it's how you give it back. She has been able to share her talent that was given to her by so many great dancers, with all of you. Dance is a voiceless expression of music. Dance is another way for someone to express themselves or communicate with an audience. When you dance, you can stay quiet. You are speaking in another language and telling stories, expressing emotion. This is what she hopes all her students will eventually achieve; their voice within. Granted, it's not going to be perfect every time, but that's not the point. If students put their heart on the line and believe in themselves, they will succeed. They will see that this is their moment, and that they have achieved more than dance -- they've found their voice.